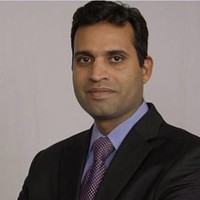 Entrepreneur, Technology Leader
      Dharmendra Verma is management consultant and technology evangelist with working experience in Fortune 100 companies. He earned bachelors from Indian Institute of Technology – Kharagpur, Masters in Computer Science from University of Texas and MBA from University of Chicago Booth School of Business. He has played senior management roles with General Electric, Accenture, Cognizant and Birlasoft.
       With his educational journey across various Universities and with global consulting experience, he believes that education system needs digital transformation. He believes that providing one application for all course needs: online classes, lecture videos, reference materials, assignments, online assessments, tutorials, discussion, etc. will provide faculty and students with extra time for research and interaction.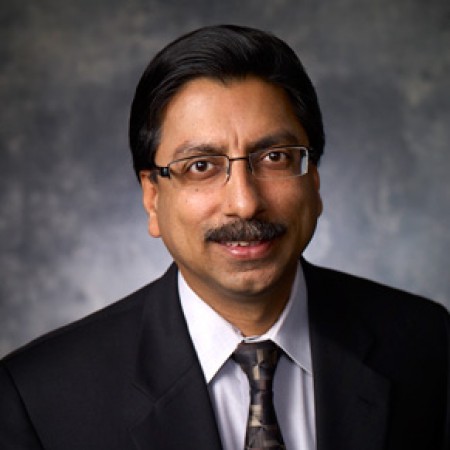 Erik Jonsson Chair,
Professor – Computer Science at The University of Texas at Dallas
      Gopal Gupta is Professor of Computer Science at the University of Texas at Dallas where he holds the Erik Jonsson endowed chair. He obtained his MS & PhD degrees from UNC Chapel Hill and his B.Tech. in Computer Science from Indian Institute of Technology – Kanpur, India. He has been in academic research and teaching since 1992. He served as the department head of computer science at UT Dallas from 2009 to 2020.
         His areas of research interest are in automated reasoning,  computational logic, and explainable AI. He has published extensively in these areas. His group has also authored many software systems, several of which are publicly available.  His current research is focused on automating commonsense reasoning with the goal of achieving advanced general intelligence (AGI). His research work has also resulted in commercial software systems that have formed the basis of two start-up companies.  His research group was selected to compete in the 4th Amazon Alexa Prize Socialbot Challenge for 2020-2021. His research is currently supported by the National Science Foundation and DARPA.
         Power Leader and Change Agent, Debjani Biswas has a unique background – female IIT Engineer, former Fortune 50 executive and currently CEO of Coachieve. Coachieve offers cutting edge, relevant inclusive leadership solutions. Ms. Biswas is the internationally bestselling author of Miserably Successful No More, #UsToo: Bridging the Global Gender Gap and "Unleash the Power of Diversity'. She is the trusted advisor to CEOs and key leaders in multiple industries globally. In this capacity, Ms. Biswas applies engineering principles of data harvesting and pattern recognition to innovative inclusive leadership. She is a sought after conference – and corporate – keynote speaker.
       An ACT Journalism Award winner and a 2013 NAPW 'Woman of the Year', Ms. Biswas is regularly featured in the media (ESPN, CBD, iHeart Radio).  She is an established thought leader whose original frameworks are being used in 23 countries. Ms. Biswas has delivered two popular TEDx talks: 'Common Ground on Gender Bias' and 'But you don't look like an engineer!. She serves on multiple boards, is a STEM advocate and an active volunteer in her community.