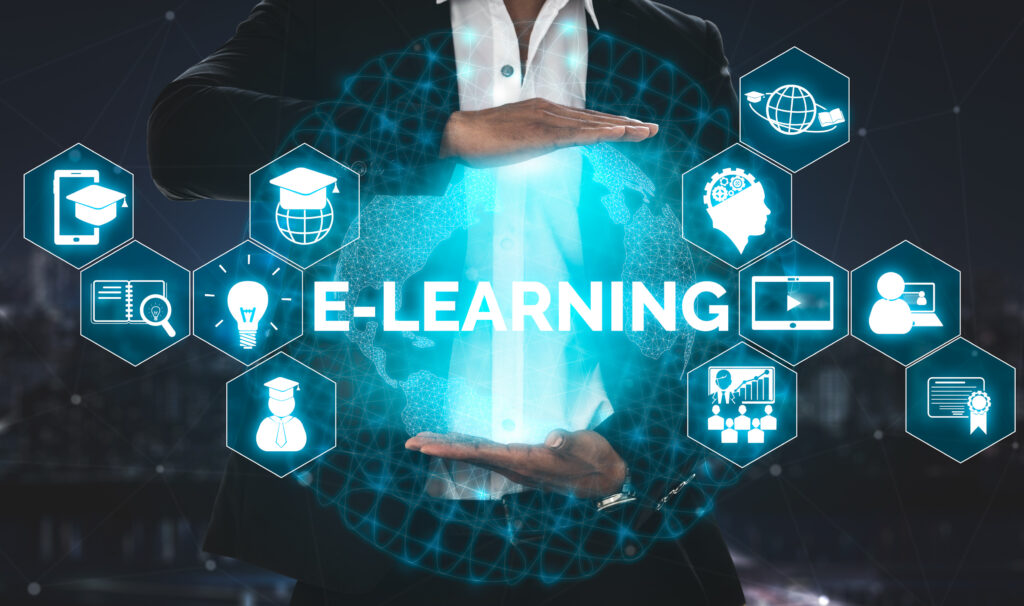 Supercharge Learning with Competitive Exams E-learning Solution for Professional Institutes
Time to supercharge your educational practices with AI and deliver an unmatched learning experience to students preparing for competitive exams! Try our e-learning solution for competitive examinations with an exam portal, and transform how students prepare for exams and attend mock tests.
At Prebuddies, we offer an easy-to-use LMS to transform online learning for your students. Our e-learning solution for competitive exams has been designed to empower institutes to deliver comprehensive and personalized learning experiences through a single platform. Get ready to keep students engaged with engaging lecture videos and study material, check assignments, organize discussions, conduct assessments, and more using our AI-based online application for competitive exams.
Boost learning with our online classes app for competition coaching
Your relentless search for an online classes app for competitive exams ends here! Our AI-based learning management system (LMS) lets you do everything you need to do in an online class without using different apps for various tasks. It not only boosts the effectiveness of preparation but also makes it unbelievably enjoyable. As everything is done online, students are no longer required to travel to your institute's physical location and get more time to invest in their studies.
Make learning fun
The core idea behind building this solution is to turn classroom learning into an enjoyable experience for students. With our easy-to-use LMS, you don't find it challenging to keep your students interested in studies. Our solution makes it fun for your students!
Manage courses effectively
Another significant advantage of using our LMS is its ability to manage all the coursework using a single application. It means you no longer need to switch tabs while uploading new lecture videos, share reference materials, conduct online quizzes, prepare assessments, and more. Our app brings everything to your fingertips!
Collaborate with students in real-time
Interacting with students in real-time is not a wish anymore! Our LMS makes it your reality. Forget sending quizzes to students by email and waiting for their responses. With our app, you can interact with students during live classes, discuss concepts, make learning enjoyable with live quizzes and assignments, and more. You can also collaborate with the other teachers to exchange solutions.
Evaluate their progress
The only way to help your students excel in competitive exams is to evaluate their progress at regular intervals. Our LMS lets you prepare and conduct online assessments to track how your students are doing and work on the areas where they need assistance.
Keep everything secure
Our learning management system has been designed with data security in mind. All the information you exchange and upload is fully secure, and you own your content. Plus, there are no irritating advertisements killing your time and privacy.
Try our e-learning solution for competitive examinations with exam portal today
Our learning management system can be your key to boosting student outcomes for competitive exams. You can incorporate animation, videos, infographics, and more to promote learning while keeping everyone engaged in the class. Our solution supports everything you need to boost students' memorization power and interest.
With our online classes app for competition coaching, you witness expeditious growth among your students without having to push them into studies. What's more? You can conduct online tests to evaluate their performance and identify weak areas. Reach out to us for an e-learning solution for competitive exams today.
Advanced eLearning solutions for Professional Institutes preparing students for Competitive Exams
Prepbuddies offers e-learning solutions and online classes app for preparing students for competitive exams . We aim at empowering educational institutions and professionals with personalized, comprehensive, modern learning experiences that dramatically improve the quality of virtual education through an AI-based Learning Management System (LMS) and assessment platform.
Our proven teaching methodology, best-in-class technology, and easy to use app will meet your unique needs even if they don't fit the "traditional" content box. Our carefully designed online application for competitive exams offers a vivid and engaging learning experience for the user with flexible, functional building blocks for a stress-free educational session.
The prepbuddies advantage of e-learning solutions for competitive exams includes:
Scalable programs that lower costs and operational burden
Easy-to-use LMS system for seamless learning
Engaging lecture videos, study material, assignments, organized discussions, and scheduled assessments
High-quality smooth audio-video streaming
High data security minus interrupting ads to save time and privacy
Incorporation of animation, videos, infographics, and more for highly engaging classroom session that boosts student outcomes, memorization power, and interest
Potent eLearning solutions for Competitive Examinations with Exam Portal
Using our state of the art AI-based platform and our experienced team at prepbuddies, you can create customized courseware to target your audience while fulfilling your business objective in a timely manner. Our easy-to-manage layout configuration, tailor-made learning content, and interactive features with real-time synchronization will help you intensify the effectiveness of online learning while improving business outcomes.
Our expertise in the development of an Online Classes App for Competition Coaching equips you with compelling and engaging digital content!
With years of experience in the education industry, our team at prepbuddies adds value to your educational venture with the latest technological advancements and superior user experiences.
Here's what you are choosing when you get on board with prepbuddies:
Comprehensive and personalized system
Active learning strategies for an in-depth understanding of concepts
Bite-sized content nuggets to absorb maximum information in a minimum amount of time
Zero lag time, and high-definition content
Curated courses and content that help build personal learning paths for practical knowledge
Learn anytime, anywhere with an AI-based application and mobile apps
Improving the effectiveness of preparation through an enjoyable experience
Live quizzes, real-time assignments, and concept discussion
Effortless collaboration between teachers to exchange solutions
Active progress tracking
Identifying weak areas to push students and help them excel
It can be confusing to search and find the right set of digital solutions to improve your virtual education standard. At prepbuddies, our team enables you to determine the best solution that matches your requirements, budget and business objectives. Our end-to-end customer support, multiple industry solutions, global coverage benefit, along with customizable features helps you offer the edge of structured training that allows learners to master a topic.
Our capabilities for an online classes app for competitive exams helps you steadfast learning and integrate clarity among your students while enhancing student-teacher relationships. If you would like to learn how you can leverage our expertise, connect with us for a consultation.
Improve Learning Standards with prepbuddies' e-learning solutions for competitive exams!